House Washing & Roof Cleaning
Molds and mildews are not only a problem for the appearance of your home, but can also create health problems and reduce the service live of your home's siding and roofing systems.

At Paul's Power Wash, we take pride in offering our clients with reliable, professional pressure and soft washing services on every job we do. Our team of skilled technicians is ready to take on all types of cleaning projects to get rid of dirt, grime, mildew, mold, and other unsightly contaminates that may be harming your home or family. We use the right tools and techniques for your cleaning needs to avoid damage to siding, roofing, windows, and other surfaces of your home. We work carefully to protect your landscaping, lawn, and family by using the right cleaning solutions to get the job done. We also clean up the work area after we're done so your yard stays beautiful and safe for kids, pets, as well as your lawn and landscaping. We'll work with you to answer any questions and alleviate any concerns before the job starts.

Contact us today for more information about your next roof, siding, or exterior surface cleaning project or to request an estimate. We look forward to working with you.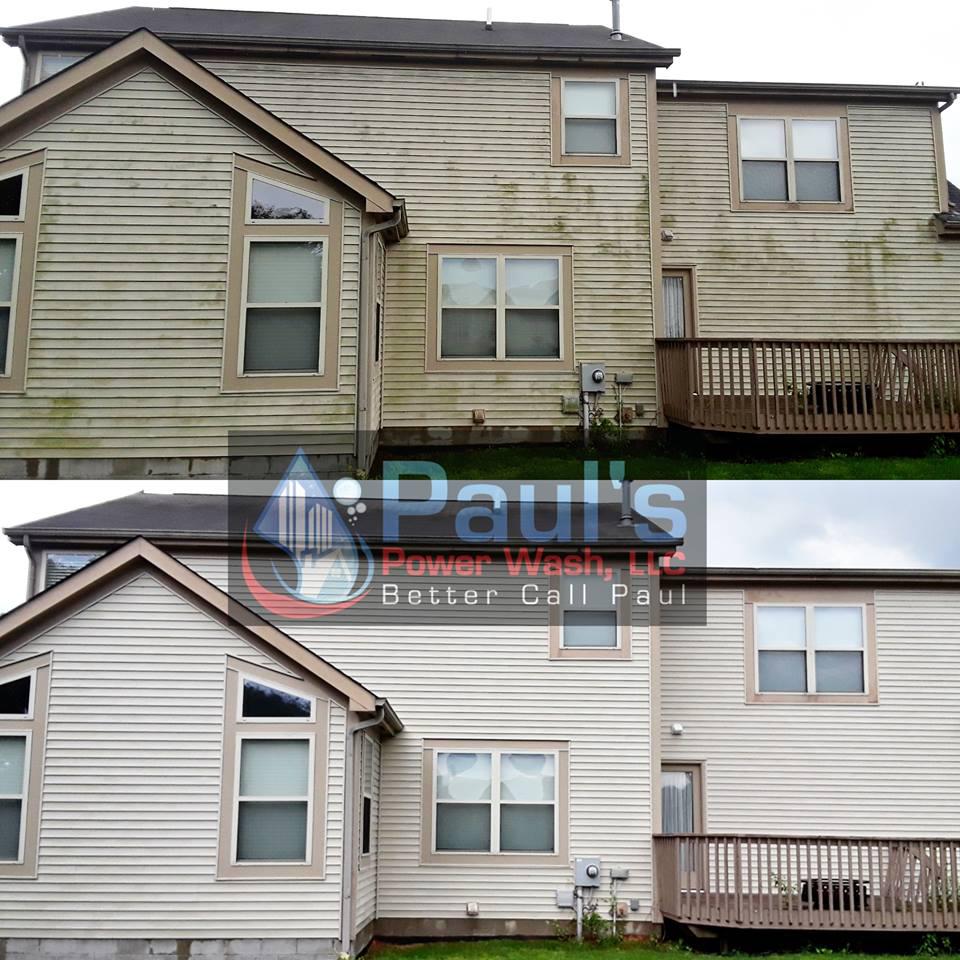 Paul's Power Wash is a professional contractor offering exterior cleaning and pressure washing services to help remove years of grit, grime, and grease quickly, affordably, and safely. We are dedicated to helping our clients with all sizes of exterior cleaning projects and a variety of pressure washing services. From boats and RVs to fleet and commercial building complex washing projects,Paul's Power Wash is ready for all types of pressure washing needs in the Washington Court House, OH area. Our team is supplied with the skills and equipment to complete your cleaning projects safely, efficiently, on-time, and on-budget.
We are proud to bring our industry experience to each and every job we do. Whether you're looking to clean up the boat or RV, finish a minor clean-up job to restore curb appeal, or prepping for a major project, our knowledgeable team has the skills and tools to make sure the job is done right. Our team is large enough to deliver professional exterior cleaning solutions while offering the personal touches that ensure we meet your goals and exceed your expectations.
Contact us today for additional information or to schedule a free estimate.