Are your exterior surfaces looking a little dull and dingy? Need to spruce up your outdoor living areas?

Let Paul's Power Wash help make your decks, patios, and fences shine with professional pressure washing services. We use quality cleaners to cut grease, grime, algae, molds, and mildews quick and easy and to leave your outdoor areas clean and safe your family or your customers. Our seasoned technicians have experience with cleaning a variety of surfaces and will make sure our process doesn't damage your property during the cleaning process.

Whether you're just looking for seasonal clean up, or you're prepping for repainting, remodeling, or repair projects, Paul's Power Wash will help make sure your outdoor spaces are ready for whatever you have planned.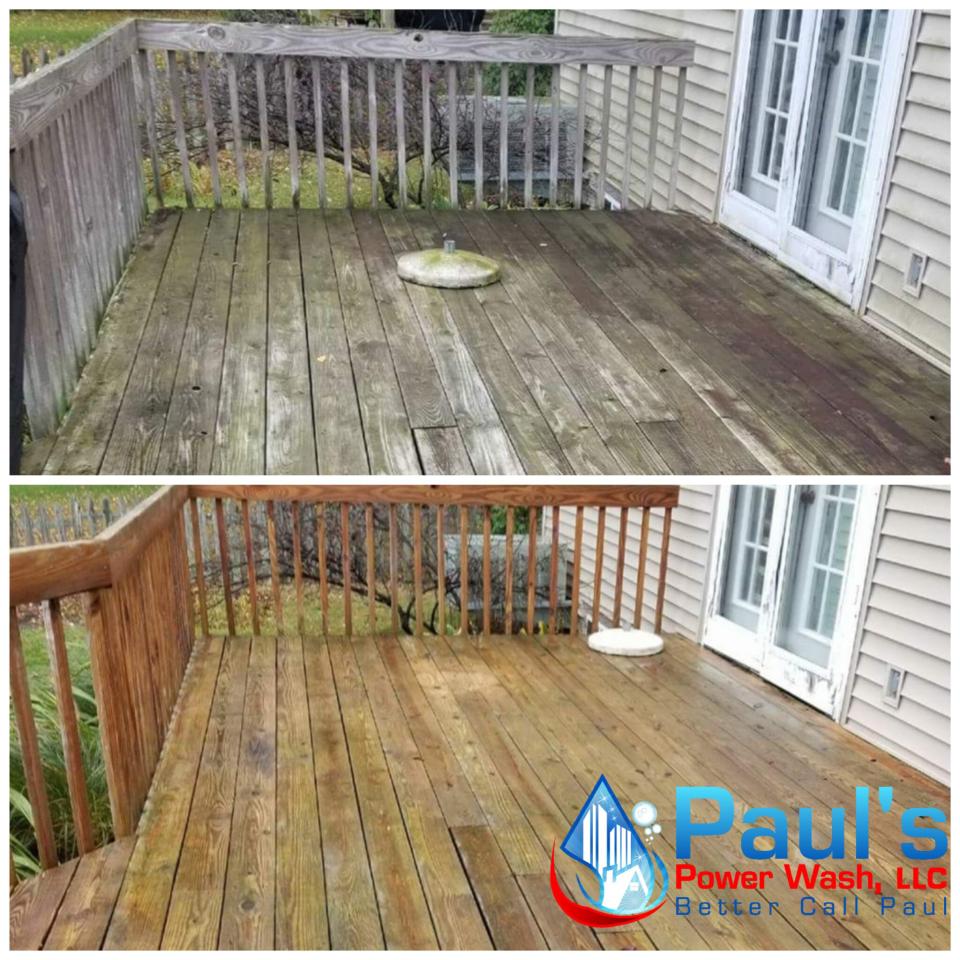 At Paul's Power Wash, it's our job to know clean.
We offer a variety of residential and commercial pressure washing services including siding and roof washing; driveway and pavement cleaning; boat, RV, and vehicle washing; and so much more. Our team of experienced cleaning technicians are here for all your exterior and mobile cleaning needs in the Washington Court House, OH area. Contact us today for additional information, to request a free-estimate, or to schedule your next cleaning project.
What ever your project and budget, Paul's Power Wash is ready to help you tackle your outdoor, mobile, and automotive cleaning needs.